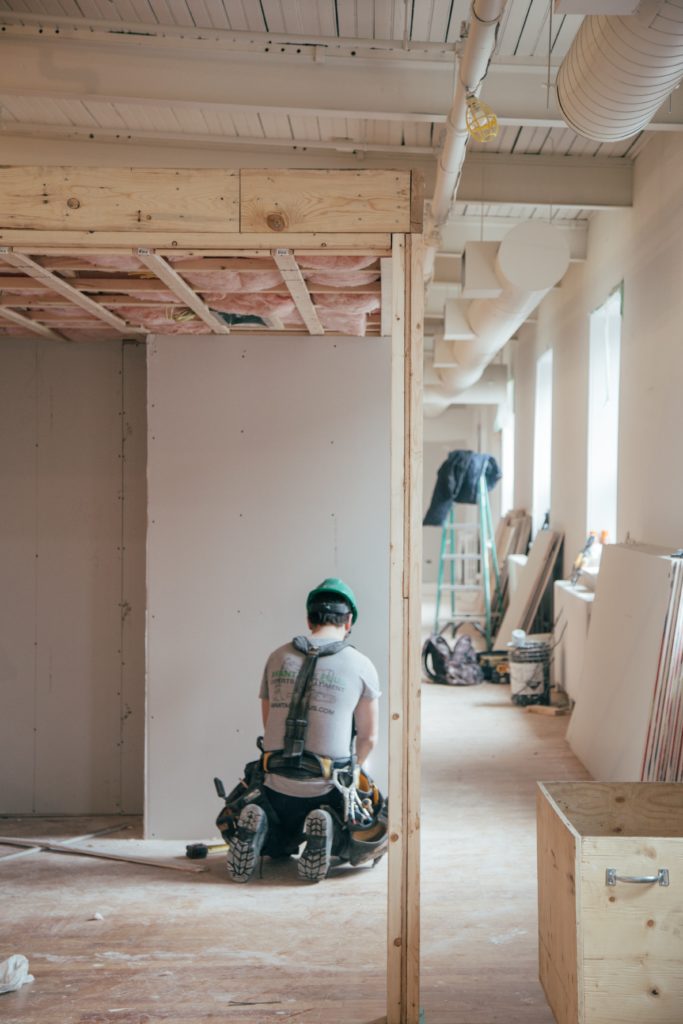 A Love-Hate Relationship. There is no better way to describe the insurance & construction industries' relationship. The construction industry includes General Contractors as well as the Subcontractors that work on the project and everyone SHOULD have insurance coverage (WE HOPE); however, not all insurance policies are the same, which is why your agent should be familiar with how to modify your policy to cover the risks associated with construction. Before we look at some key coverage and exposure issues, let's revisit some basic terms.
What is insurance? Have you taken the time lately to fully think this through? What IS insurance? It is very simple; insurance is a legal contract where the insurer assumes the financial risks of the insured.  
Why is this important? I'm glad you asked! The insurance policies you purchase are the same basic policies used for most every industry. The insurance companies rely on the basic policy wording because it has already been upheld in courts. To make the policy fit your exposure to loss, it must be modified to include your unique exposures to loss.  
This article isn't going to give you all the answers, but I hope it encourages you to talk to your agent about your operations, future plans, and past operations. Remember that this is an intimate conversation with an Insurance Agent that you consider a strategic partner. Let's look at a few trends in the insurance industry we are tracking.
Key Insurance Trends for the Construction Industry (Insurance Journal 8/19/19):
The following are insurance trends to watch:
Underwriters are becoming more selective about which construction accounts they want to write.

Automobile claims lead the increase in loss trends for the construction industry.  Between finding quality workers to distractive driving practices, auto pricing is increasing exponentially.

If you and your Agent haven't developed a plan to contain these losses, you will continue to see your premiums increase and possibly find it difficult to find insurance.

Auto insurance premiums are increasing 20% in most Southeast renewals, even with no claims.

Underwriters are more diligent on confirming the use of subcontractor agreements and the risk transfer wording. Historically, you may have completed an application and marked "yes" to indicate you use a subcontractor agreement. However, now, the insurance company wants to see the contract and may audit your files to confirm use.

Builders Risk can be unstable.

While no one wants to pay more for insurance, cost equals coverage. The greater the cost, the greater the coverage. At least 90% of the time. The builders risk policy has multiple layers that need to be modified for full protection. The structure itself, the material on jobsite, the material in transportation, etc.

A large number of construction projects are wood frame, which are vulnerable to fire losses. Fire/explosion losses are the greatest source of builders' risk claims.

Labor shortages are serious and far-reaching.

Inexperienced workers may cause workers comp claims, auto claims, or faulty workmanship claims.

Although general contractors that are doing primarily commercial construction can still procure insurance in a competitive environment, the insurance environment is less robust for multi-family and other residential construction.
So What Can You Do?
Tips for the General Contractor's policy:
Know when your Builder's Risk Policy says "coverage ends", it may read:  

completion of job or 

project accepted by owner or 

project is leased or rented to others or 

on expiration or cancellation date or 

building is occupied for its intended purpose

TIP:

Negotiate Permission to Occupy (endorsement) before even partial occupancy begins. This allows the building or structure to be partially occupied prior to completion, without detrimental effect to coverage provided.

Builder's Risk Policy should include coverage for the testing and startup of the building's operating systems.

Confirm your Commercial General Liability policy has Per Project or Per Location Aggregates.

Pollution is usually excluded from the Commercial General Liability policy. Add it back if needed for the project by endorsement or with a separate policy. 

AVOID this CGL endorsement: Total Pollution Exclusion Endorsement 

AVOID this CGL endorsement:

Limitation

of Coverage to Designated Premises of Project

Confirm your CGL policy has coverage for On-going Operations AND Completed Operations.

Confirm your CGL policy has Blanket Additional Insured coverage and Blanket Waiver of Subrogation coverage.

Include language in the GC's contract that requires any vendor, contractor or their subcontractor to have General Liability, Professional Liability (if you so require) and Workers Compensation Insurance and at limits equal to or greater than the GC's limits.

Keep an eye on your Worker's Comp experience mod. You want to keep it below 1.00. There are ways to positively impact the experience mod through risk analysis and risk management. What is your agent's plan to control the experience mod factors?

Verify your Umbrella sits over Commercial General Liability, Commercial Auto Liability and Workers Compensation. Make sure the Umbrella does not have endorsements to limit coverage.
Tips for the Subcontractor's (SC) policy (from the GC's point of view):
GC request, review and keep on file a

Certificate of Insurance (COI)

from every Subcontractor (SC) for each project. If you can manage it, keep the information indefinitely. A claim can occur 30 years or more after the completion of the construction work.

The SC should have at a minimum

General Liability

,

Professional Liability

(if you so require) and

Workers Compensation

coverage.

The GC is endorsed as an

Additional Insured

on the SC's General Liability policies. All Additional Insured wording with subcontractors should be on a

Primary and Noncontributory basis

and should include both

On-going Operations

and

Completed Operations

. Check the COI.

Confirm limits are sufficient and in-force prior to the project inception. Check

Limits

and

Effective Dates

on the COI.

The subcontractor agreement (contract) defends and indemnifies the GC for liability arising out of SC's work or negligence.  

Make sure you have considered

Contractors Errors & Omissions Liability

coverage for errors made during construction. Errors in work are not covered by the general liability policy.  

The policy provides

Blanket Waiver of Subrogation

. Check the COI.
The most important TIPS:
CHECK-IN WITH YOUR INSURANCE AGENT REGULARLY, especially if you:
Change the scope of the work you perform.

Complete a project.

Are planning a new project.

Your construction project extends beyond the expiration date of your Builder's Risk Policy.

Buy or sell a vehicle.

Hire an employee who will be driving a vehicle titled to the company.

Lastly, your agent needs to see all your contracts.
If you are unsure or think you have gaps in the above coverages, call Greg at The Whitlock Group for trusted professional advice and access to multiple insurance companies!