Even though you may think you are covered, the reality is that many insureds have insurance policies that do not cover all necessary business exposures. Unfortunately, these coverage gaps can mean the difference between a thriving business and closed doors. The Whitlock Group partners with you to actively seek out the answer to the question every business owner asks: Does my insurance policy fully protect my business? We were able to affirmatively answer this question for one of our new clients. Continue reading to see how our technical expertise helped solve this organization's insurance problem.
Our client, a local $40,000,000 wholesale operation with multiple locations nationally, came to The Whitlock Group because of service issues with their current agent, which is a large well-established agency in Georgia. However, after performing a due diligence on the client's operations and reviewing their policies, we uncovered the following significant gaps.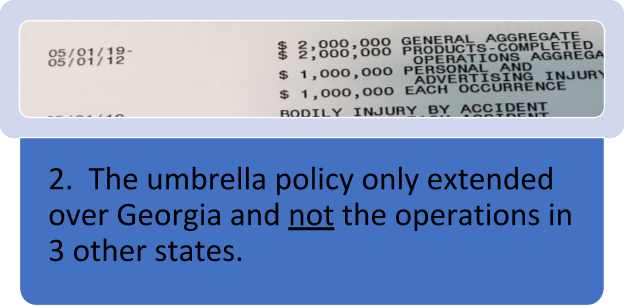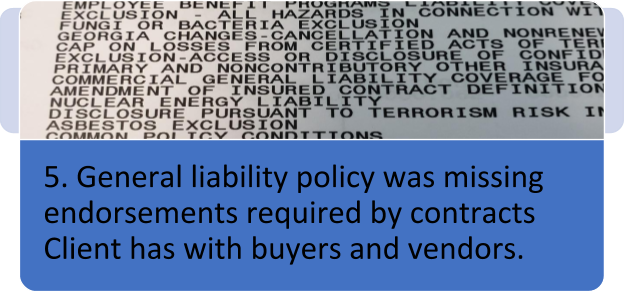 These are only five gaps of many that were found in the policy review for the client. Policy review is part of The Whitlock Group's policy design process. Errors like these are created when an agent quotes from a summary of coverages and does not work to determine the intent and need for coverage.
Fortunately, our business operations and policy review process has proven to be a beneficial tool because it helps uncover gaps in coverage which we correct. This allows you to be confident that YOUR INSURANCE POLICY FULLY PROTECTS YOU!