In honor of fall, we've gathered our favorite chili and cornbread recipes!  Hope you enjoy!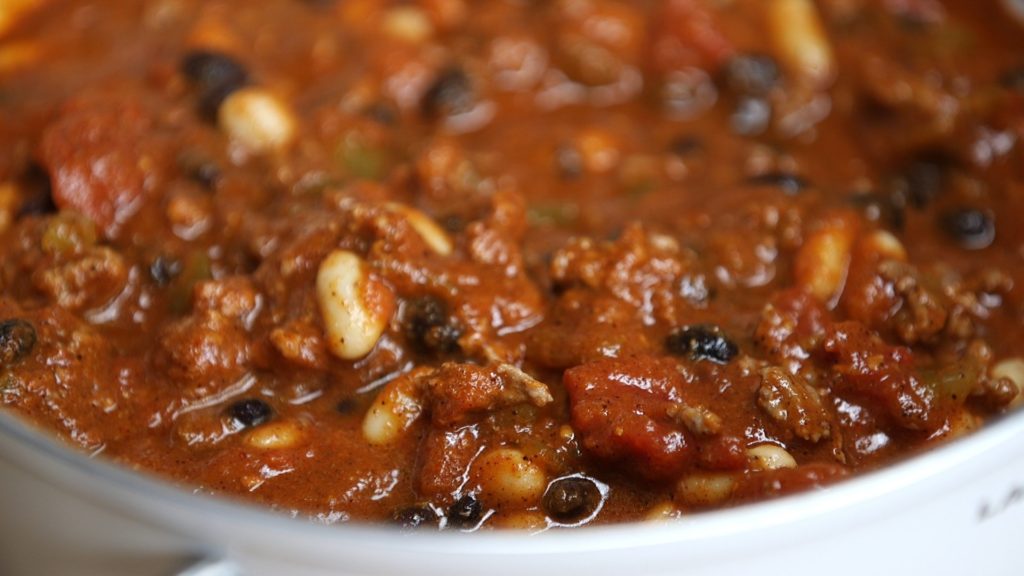 Greg's Favorite Jalapeno Popper Turkey Chili
This recipe has so much flavor that people are surprised when they find out it is turkey meat!  We have to hide the leftovers from my son or that is all he will eat!
What you need:
2 Tbsp. EVOO (Extra Virgin Olive Oil)

1 medium red onion, diced

2 jalapenos, seeded and diced (used 2 fresh and some canned)

3 cloves garlic, minced

1 lb. ground turkey

2 Tbsp. taco seasoning (half a packet)

1 can black beans, rinsed and drained

1 can corn, drained

1 can fire roasted tex mex tomatoes (Del Monte Petite Diced Zesty Jalapeno Tomatoes)

1/2 cup salsa (I use Pace brand Medium)

1 can chicken broth

1/2 cup cilantro, chopped (Optional – I didn't use in my 2nd batch)

4 oz. cream cheese, cubed

Shredded Mexican-style cheese
Directions:
Heat EVOO and add onion, jalapenos, and garlic; cook on medium-high heat until onion and pepper are tender. I like to do this in a large stockpot to minimize dirty dishes. 🙂

Add turkey; brown and crumble.

Add taco seasoning and cook for 1 more minute.

Add black beans, corn, tomatoes, salsa, broth, and cilantro. Reduce heat and simmer for 30 minutes.

Add cream cheese and stir well to help it melt and mix in uniformly.

Serve garnished with cheese.
---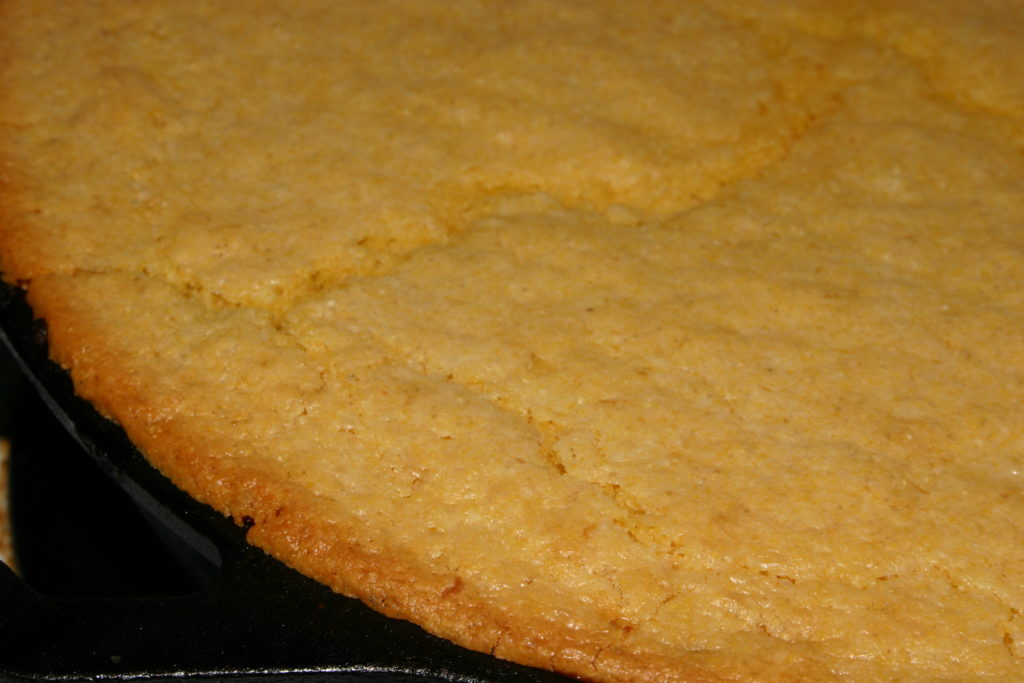 Leigh Ann's Favorite Jalapeno Cornbread
It takes a little time to chop all the veggies, but it's well worth the effort!  I'm asked for the recipe all the time!
What you need:
1 ½ cups self-rising cornmeal

¼ cup flour

1 cup buttermilk

2 eggs (beaten)

2/3 cup salad oil

1 cup cream style corn (yellow)

1 cup whole kernel corn (yellow, drained)

2 jalapeno peppers (I use one)

1 medium onion (chopped)

1 green pepper (chopped)

1 tablespoon sugar

1 ½ cup grated cheese (Optional; I do not use cheese)
Directions:
Mix all ingredients together except cheese.

Put glass baking dish in oven with a little oil and let get hot before putting batter in.

Pour ½ batter into greased baking dish and add ½ cheese.

Add remaining batter to dish and cover with remaining cheese.

Bake at 325 degrees for 35-40 minutes until done.  (May need to adjust time for your oven.)

I serve from the glass baking dish.  It is easy to slice and does not stick.

(Option: Can cook at 450 degrees in a cast iron skillet for 25-30 minutes. I have better luck with a glass baking dish though.)